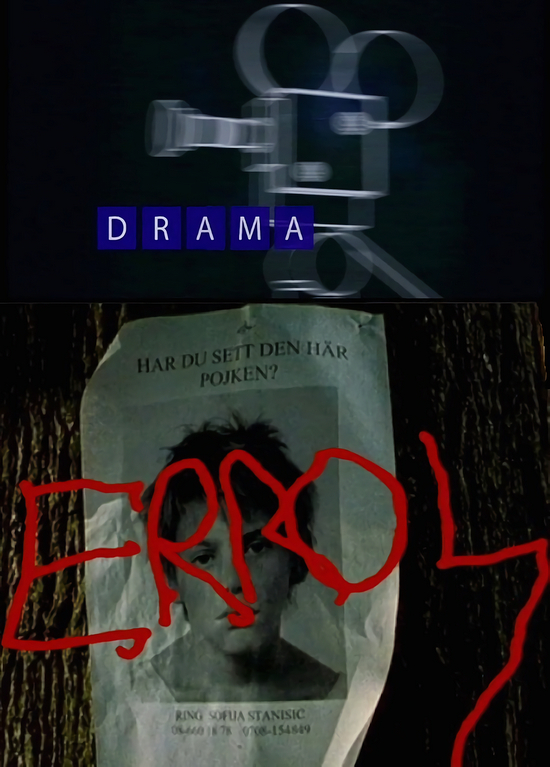 Оригинальное название: Errol
Год выхода: 2003
Жанр: драма
Режиссёр: Stephan Apelgren

В ролях:
Tom Ljungman, Anders Beckman, Christopher Bigen, Maria Bolme, Elisabet Carlsson, Jesper Christensen и др.

Plot:
12-year-old Errol is found by police in a wardrobe in a drug parade on New Year's Eve. No one knows who he is or where he comes from and it takes months before he gives his name or talks at all. In his first foster family, he thrives over time, and just as confidence has begun to grow strong, Errol finds out that the placement is only temporary. In desperation, he flees to Stockholm, where he is confronted with the harsh life on the street and in the doorways, utilized by dirty boots with features borrowed by Fagin and hiding from the police. Together with Alfons, who came from Germany during the war, he hangs himself as a small criminal circus artist...









Производство: Швеция
Продолжительность: 02:05:10
Язык: шведский

Файл
Формат: MKV
Качество: HDTV-Rip
Видео: AVC, 2681 kbps, 1280x720, 25.000 fps
Аудио: AAC LC-SBR, 95 kbps, 2 ch, 24 kHz
Размер: 2.42 GB




Уважаемый пользователь, вам необходимо зарегистрироваться, чтобы посмотреть скрытый текст!