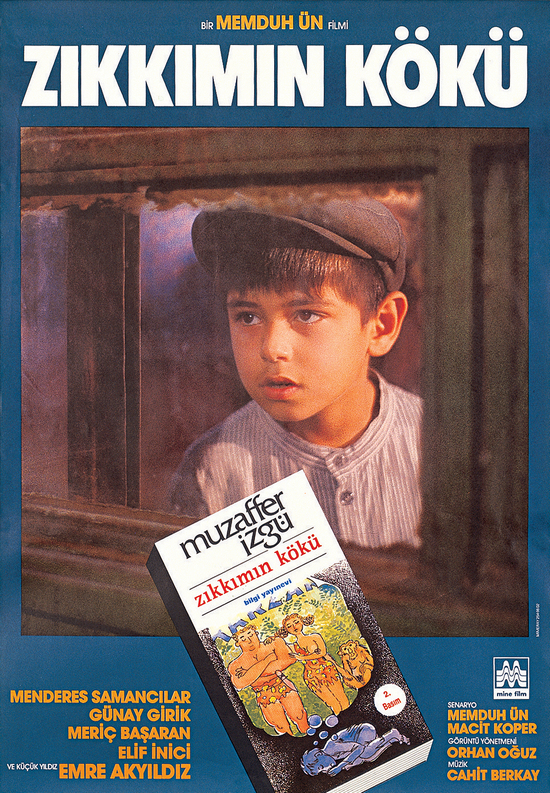 Оригинальное название: Zikkimin Kökü
Год выхода: 1993
Жанр: драма, биография
Режиссёр: Мемдух Ун / Memduh Ün

В ролях:
Эмре Акьильдиз / Emre Akyildiz, Мерич Басаран / Meriç Basaran, Гюнай Гирик / Günay Girik, Элиф Инджи / Elif Inci, Мендерес Саманджилар / Menderes Samancilar

Plot:
Adana, a big city in Southern Turkey, 1949. Muzo, a young man, is experiencing a terrible heartache. He is in love but his love is baffled. He will finish his studies in five or six years and wanted to marry the girl he loves only then, when he was a "big man", worthy of her. But the young lady's father did not agree. He preferred any son-in-law rather than a well-read one like Muzo much later. And now that the wedding procession of the girl who will never be his passes him, Muzo remembers his childhood...









Производство: Турция (Mine Film)
Продолжительность: 01:22:03
Язык: турецкий

Файл
Формат: MP4
Качество: WEB-Rip
Видео: AVC, 460x360 (5:4), 25 fps, 231 kbps
Аудио: AAC, 44100 Hz, 2 ch, 126 kbps
Размер: 213 MB




Уважаемый пользователь, вам необходимо зарегистрироваться, чтобы посмотреть скрытый текст!